LATEST NEWS
JULY 16, 2021
New Jersey Follow Nevada Led in Establishing an Alternative Jurist for Gambling Related Cases
https://www.westislandblog.com/new-jersey-follow-nevada-led-in-establishing-an-alternative-jurist-for-gambling-related-cases/
JULY 12, 2021
https://www.onlinepokerreport.com/52205/nj-gambling-diversion-court/
JUNE 13, 2021
New Jersey 101.5 NJ Considering Diversion Program for Problem Gamblers Who Commit Crimes
https://nj1015.com/nj-considering-diversion-program-for-problem-gamblers-who-commit-crimes/
JUNE 7, 2021
https://newjersey.news12.com/new-bill-seeks-to-create-diversion-court-for-gambling-addiction-related-crimes
MAY 19, 2021
How to Sentence Someone With a Gambling Addiction
https://www.judges.org/news-and-info/how-to-sentence-someone-with-a-gambling-addiction/?utm_source=Judicial+Edge&utm_campaign=7c498d3248-EMAIL_CAMPAIGN_2019_1_31_2019_COPY_01&utm_medium=email&utm_term=0_245b20c264-7c498d3248-254957322&mc_cid=7c498d3248&mc_eid=83ff9e3709
MARCH 28, 2021
New Jersey Star-Ledger Newspaper Op-Ed features letter to editor by Judge Moss (Ret.):
https://www.nj.com/opinion/2021/03/new-jersey-needs-a-gambling-court-opinion.html
MARCH 16, 2021
Judge Moss (Ret.) discusses Nevada's gambling court with ESPN write, David Purdum.
https://www.espn.com/chalk/story/_/id/30984945/judge-aims-get-gambling-addicts-chaos-rather-send-prison
MARCH 10, 2021
Gary Rotstein with www.USBets.com interviews Judge Moss (Ret.) about Nevada's GTDC and efforts to get gambling courts in other states.
https://www.usbets.com/judge-spreading-gambling-court-concept/
MARCH 5, 2021
Nevada teams up with New Jersey and Pennsylvania in efforts to expand gambling courts in the U.S.
https://www.pennbets.com/pennsylvania-adopt-gambling-similar-drug-courts/
FEBRUARY 1, 2021
NJGCI is on the move with a second article about gambling courts:
https://www.njonlinegambling.com/new-jersey-moving-closer-compulsive-gambling-treatment/
JANUARY 30, 2021
Judge Chery Moss (Ret.) speaks to WFAN Radio Show Host Craig Carton on an episode of "Hello My Name is Craig"
https://podcasts.apple.com/us/podcast/hello-my-name-is-craig/id1548513879?i=1000507110138
JANUARY 25, 2021
NJGCI is on social media:
https://twitter.com/NJGCInitiative
https://www.facebook.com/NJgamblingcourtinitiative
https://www.linkedin.com/company/71612450
####################################################
JANUARY 22, 2021

IGCCB supports the Gambling Treatment Diversion Court and invites its certified professionals to also show their support.

Judge Cheryl Moss established and presided over the Gambling Treatment Diversion Court (GTDC) in Clark County, Nevada for over two years. This has been the only active GTDC in the country and even the world. Judge Moss would like to bring GTDCs to New Jersey and possibly other states.

The New Jersey GTDC Advisory Group was recently created by Judge Moss as Assemblyman Daniel Benson in Hamilton drafted legislation to establish GTDCs in NJ. The Advisory Group is comprised of individuals from all over the world, many of whom are experts in our field.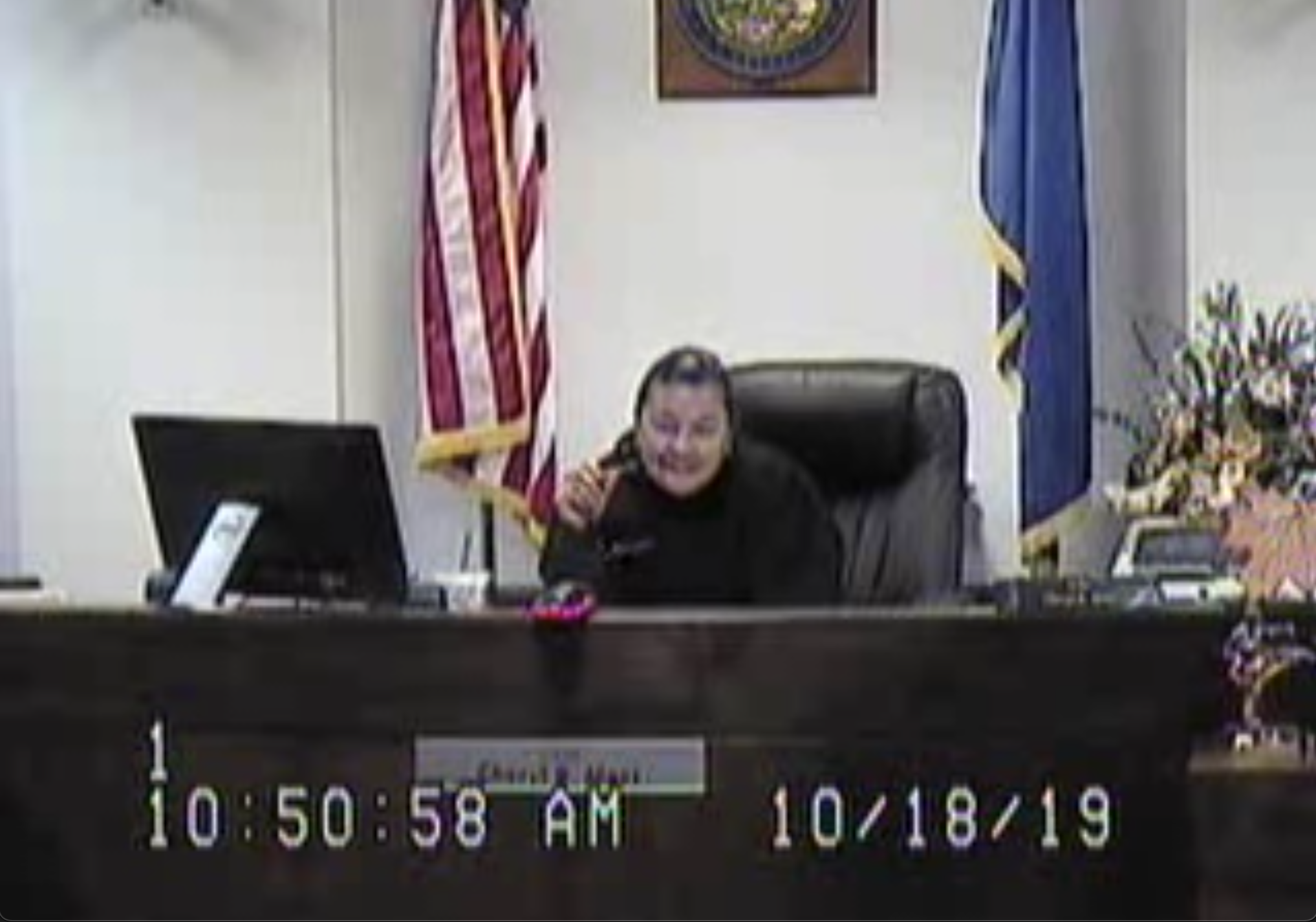 Judge Moss presiding over a GTDC session in Las Vegas, Nevada
NEWS / VIDEOS / PODCASTS / PUBLICATIONS
GAMING INDUSTRY NEWS
https://ggbnews.com/article/nevada-addiction-court-could-spread-east/
https://ggbnews.com/article/the-judge-who-does-not-judge/
https://www.onlinepokerreport.com/46062/nv-gambling-court-anniversary/
https://wwwcdcgamingreports.com/predatory-practices-new-jersey-sportsbooks-caught-encouraging-players-to-cancel-withdrawals/
https://www.worldcasinoindex.com/clark-countys-problem-gambling-court-takes-an-alternative-approach-to-rehabilitation/
https://www.playusa.com/new-jersey-pennsylvania-online-gambling-revenue-march-2020/#:~:text=Believe%20it%20or%20not%2C%20online%20gambling%20has%20been,%2464.8%20million%20in%20revenue.%20How%20big%20is%20that%3F
INTERNATIONAL NEWS
https://eighthjdcourt.wordpress.com/category/gambling-diversion-treatment-court/
https://thenewdaily.com.au/life/wellbeing/2020/12/04/gambling-australia-pandemic-study/
https://www.dailymail.co.uk/news/article-8774497/Betting-giant-Playtech-accused-profiting-high-flying-engineers-suicide.html
https://core.ac.uk/display/223094844
NEW JERSEY NEWS
http://www.middlesexcountynj.gov/Government/Departments/PSH/Prosecutor/News/Pages/05-06-2015.aspx
https://www.sbcamericas.com/2020/10/30/sportradars-jake-williams-new-jersey-
http://www.nj.gov/oag/ge/2015news/ResponsibleGamingFinalReport%202015.pdf
http://www.nj.gov/oag/ge/2016news/2016ResponsibleGamingInternetGamingReport.pdf
http://www.nj.gov/oag/ge/2018news/ResponsibleInternetGamingReportDrNower2018.pdf
NEVADA NEWS
https://www.reviewjournal.com/business/business-columns/inside-gaming/nevada-launches-first-gambling-treatment-diversion-court-1545715/
https://eighthjdcourt.wordpress.com/2018/11/06/silver-state-court-aims-to-be-gold-standard-to-address-those-in-the-justice-system-due-to-gambling-issues/
https://www.nvbar.org/meet-your-gtdc-team-nevadas-first-gambling-treatment-diversion-court/
https://apnews.com/article/8c29c591a2584821b9b9cb6c9560c892
https://digitalscholarship.unlv.edu/gaming_institute/2019/May28/51/
https://www.msn.com/en-us/news/crime/woman-accused-of-stealing-as-much-as-dollar1-million-from-professional-poker-player/ar-BB18u6MR
OTHER STATES NEWS
https://www.playpennsylvania.com/pa-responsible-gambling-efforts-meet-new-challenges/
https://www.baltimoresun.com/news/bs-xpm-1990-10-14-1990287100-story.html
https://www.pacouncil.com/events/ccgp-2021/
MILITARY NEWS
VIDEOS
https://www.ktnv.com/news/investigations/new-clark-county-gambling-court-gets-national-attention-for-dealing-with-addiction
https://www.youtube.com/watch?v=v0i5Q829YAM
https://www.youtube.com/watch?v=v0i5Q829YAM&feature=emb_imp_woyt
https://www.youtube.com/watch?v=tnvxK_vGIm0
https://www.evergreencpg.org/2021/01/29/gambling-treatment-diversion-court-judge-cheryl-moss-ret/
PODCASTS
https://ggbmagazine.com/article/cheryl-moss/
https://open.spotify.com/episode/4byUqudKLusEGvnoJUsEFa
https://open.spotify.com/episode/5jqBrUMHWog8VRRa9WuVZt?si=Kr4EdLoJStCpOnkaUJc8HA
https://open.spotify.com/episode/5IT1T4mxlvt3rXpEFddxx6?si=sIwpmt1_QX-CDMrgwRkg2Q
https://open.spotify.com/episode/2tdaLr5E4HOWlmNaMkSmDc?si=7qBtI4ASQ9i9gGh4IadIwQ
https://open.spotify.com/episode/6EhVEIEWWLJmCOloMhCZ6J?si=Qvzb1aZQRgqekxESpBWnhA
PUBLICATIONS
https://scholars.law.unlv.edu/glj/vol6/iss2/2/
http://www.focusonthefuture.evergreencpg.org/wp-content/uploads/2019/05/Divorce-Court-and-Gambling-Quirk-Moss.pdf
https://www.gaming.ny.gov/gaming/20140409forum/Reilly%20(National%20Responsible%20Gambling%20Council)/Applicant%20Provided%20Material/NCRG,%20Gambling%20and%20Health%20in%20the%20Justice%20System.pdf
http://dpbh.nv.gov/uploadedFiles/dpbh.nv.gov/content/Programs/ProblemGambling/ACPG/Gambling%20Treatment%20Diversion%20Court%20%20update%2011.2.2020(2).pdf